The FDI (Foreign Direct Investment) flow into Vietnam is expected to continue to surge. In the Northern region, the demand for industrial land, factories, and warehouses is rapidly increasing, and industrial real estate developers are making preparations to embrace this new wave of investment.
Mr. Hoo Swee Loon, Deputy General Director of Le Mont Group, believes that due to the impact of the global economic slowdown, Vietnam's GDP growth has significantly decreased in the first half of 2023. However, the industrial real estate market is still maintaining a high growth rate, especially since China reopened its borders after Covid.
"From the beginning of the year until now, Thai Nguyen province has welcomed many delegations of electronics technology companies from Taiwan (China), Mainland China, to explore and survey the investment environment in various localities. At the Le Mont Xuan Phuong Industrial Cluster, investors mainly come from South Korea, Mainland China, Hong Kong (China), Singapore, Malaysia, and Vietnam," Mr. Hoo Swee Loon shared. He also noted that the demand for industrial land, factories, and warehouses in Vietnam is continuously increasing, with the Northern region being a preferred destination due to its attractive incentives and improving transportation infrastructure.
At the 3rd Vietnam Industrial Real Estate Forum (VIPF) in 2023, Mr. Do Van Su, Deputy Director of the Foreign Investment Agency, Ministry of Planning and Investment, stated that the shift in foreign investment by many multinational companies is driven by the "China + 1" strategy, aimed at risk-sharing or "not putting all the eggs in one basket."
In addition, there are various other factors such as trade wars, the Russia-Ukraine conflict, which disrupt supply chains, forcing many investors to reconfigure their capital flows to seize opportunities and restructure their supply chains, with Southeast Asia emerging as a "supporting pillar."
"It is evident in the investment trend in Vietnam that over 60% of FDI capital flows into the processing and manufacturing industry. This sector attracts significant capital to areas with completed transportation infrastructure, clean land, stable energy supply, wastewater treatment, and social infrastructure – amenities for the workforce, which is a considerable advantage," emphasized Mr. Su.
According to Mr. Su, when looking at the investment map and statistical data, in the top 5 largest investment destinations in Vietnam, the majority come from the Northeast Asian region and Singapore due to cultural similarities. Furthermore, geographical proximity is also a factor influencing the investment decisions of investors in this region. However, in recent times, investment capital has shifted from investors in Western Europe, such as Germany, the Netherlands, France, and Spain, into the renewable energy sector. In addition, more investors from North America, particularly the United States, have become prominent.
Mr. Choi Kyu Chul, Vice Chairman of the Korea Chamber of Commerce and Industry (Kocham), stated that South Korea is among the nations and territories making strong investments in Vietnam, with dozens of projects, including multi-billion-dollar ventures, with plans for substantial capital inflow in the near future.
"At present, many major South Korean economic conglomerates are present in Vietnam, such as Samsung, LG, Hyundai, Lotte, CJ, etc. Through the South Korea – Vietnam Forum and meetings with the government, significant South Korean investors have all affirmed their intent to expand their investment and business operations in the Vietnamese market because it holds significant promise," Mr. Choi Kyu Chul asserted.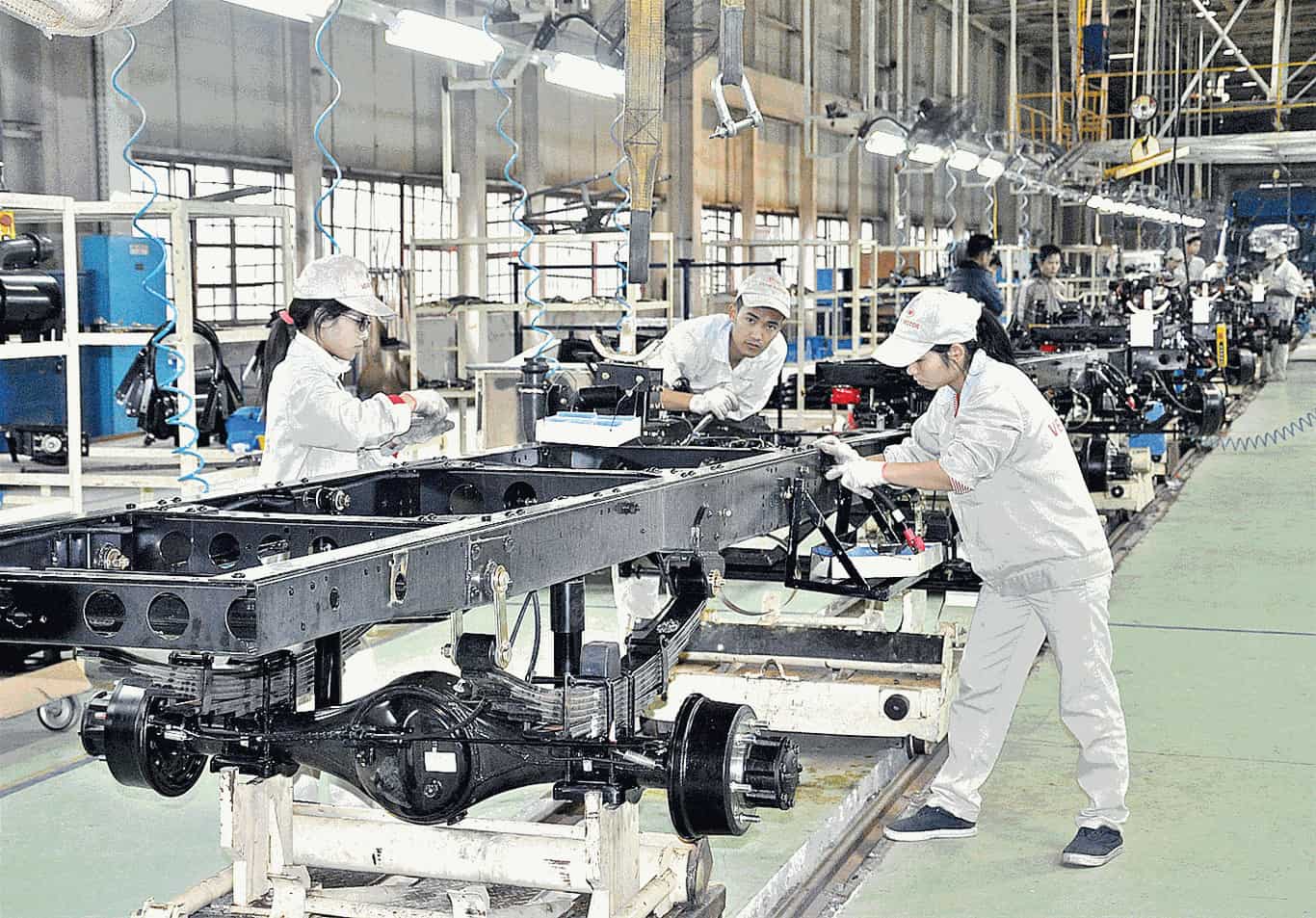 Anticipating Market Demand
The fact that international investors consider Vietnam a priority market in their efforts to diversify supply sources and expand production and business locations highlights the numerous opportunities stemming from the direct investment capital currently shifting to Vietnam. However, to timely seize and successfully transform these opportunities, experts believe that it is essential to have a clear understanding of the investment trends and be adequately prepared.
Mr. Paul Wee, the Finance Director of BW Industrial, shared that each investor has their own criteria when selecting investment locations, and those that meet these criteria will be the chosen ones. In Vietnam, there are still several factors that need improvement to attract international investors. First and foremost is the need for more expressways, as investors not only want to see ongoing construction but also require a commitment to progress. When critical transportation infrastructure projects are guaranteed to be on schedule, they will have a highly positive impact.
"At present, there are many delayed critical infrastructure projects, and the government needs to accelerate them to increase the confidence of international investors in Vietnam," said Mr. Paul Wee. He added that major investors not only rely on the completion of connectivity infrastructure but also require stable services for factories, such as the provision of electricity. They can hardly prepare adequately if they are only notified of a power outage three days in advance, and the damage can be significant if power is cut off for 24 hours.
In addition, Vietnam is seeking to increase investment attraction in high-tech sectors, so the training of professionals in these fields needs to be emphasized. When large investors come to Vietnam, there is a significant demand for skilled local labor, making it essential to intensify educational and training activities to enhance the quality of the workforce.
For Le Mont Group, Mr. Hoo Swee Loon stated that in addition to the challenges in the market and the implementation of new policies, the company also faces an opportunity to refine and optimize its development strategy. This is the time when Le Mont Group is reviewing all processes, enhancing management quality, and complying with new regulations to ensure the legal and sustainable nature of the projects.
"To seize the opportunity from the influx of new investment capital, Vietnam and industrial real estate developers need to create a favorable and attractive environment for investors. This includes understanding market trends and demands, improving connectivity infrastructure, simplifying administrative procedures, and ensuring critical elements like land reserves, planning, are efficiently managed," said Mr. Hoo Swee Loon.
Source: Dautuchungkhoan