After nearly 4 years of operation in Vietnam, Trina Solar is planning to expand its production and business operations in Thai Nguyen in the near future. This is also Trina Solar's largest foreign investment in the photovoltaic sector.
Founded in 1997, Trina Solar is a group that focuses on researching and producing solar panels and is a leading investor in renewable energy solutions worldwide. Trina Solar has established over 50 branches globally, creating a solar panel product supply chain that has reached more than 150 countries around the world, with a workforce of over 20,000 employees.
In Vietnam, Trina Solar has undertaken the construction of large solar panel manufacturing facilities in Bac Giang and Thai Nguyen. The Thai Nguyen project has been operating steadily since 2021.
In Thai Nguyen, the group has invested in 2 projects in the Yen Binh Industrial Park with a total registered investment capital of $478 million. Specifically, there is Trina Solar Energy Development Co., Ltd, established in 2020 with a registered investment capital of $203 million, aimed at producing photovoltaic cells and solar module panels. Trina Solar Wafer Vietnam Co., Ltd was established in 2022 with a registered investment capital of $275 million, focusing on the production of silicon bars and monocrystalline silicon panels.
In the implementation of Phase 3 of the project, Trina Solar Group is proposing an additional investment of $420 million in Thai Nguyen. This marks the group's largest foreign investment in the photovoltaic sector.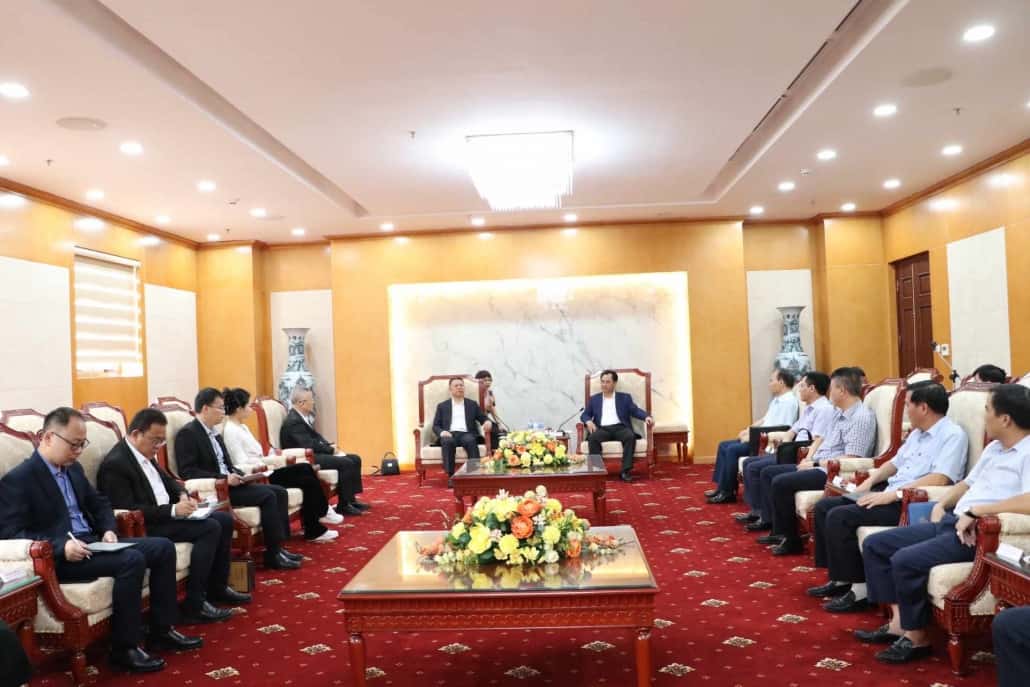 This expansion plan was affirmed during the meeting between the leadership of Trina Solar Group and Deputy Prime Minister Tran Luu Quang, as well as the provincial leaders of Thai Nguyen on the afternoon of November 5th.
Speaking at the meeting, Deputy Prime Minister Tran Luu Quang emphasized that investing in renewable energy, specifically solar energy, aligns with the global trend and Vietnam's development orientation. The decision of Trina Solar Group to invest in Thai Nguyen in the photovoltaic sector is highly appropriate.
Deputy Prime Minister Tran Luu Quang suggested that Trina Solar Group create conditions for Vietnamese enterprises to participate in the supply chain of auxiliary equipment, benefiting both parties and helping Vietnam gradually develop its industrial sector. The Deputy Prime Minister also recommended that the provincial leadership of Thai Nguyen continue to provide the most favorable conditions for the expansion of the Group's investment in the region, allowing the project to commence operation soon.