"Vietnam is considerably the most important country for Samsung on a global scale. After more than 10 years, I believe that investing in building a factory in Thai Nguyen was a wise choice. The Vietnamese government has also provided a lot of support for Samsung to operate efficiently over the years," said Park Hark Kyu, CFO of Samsung Electronics Group, during a meeting with Deputy Prime Minister Le Minh Khai in early 2023.
A successful handshake for a decade
Looking back to 2013, Samsung's investment decision in Thai Nguyen created a strong boost for the local economy, resulting in a significant shift in industrial real estate, warehouses, and factories. The world's largest mobile phone factory in Pho Yen created jobs for nearly 70,000 local workers and became an FDI phenomenon at that time.
In the years that followed, Samsung kept its promise to increase investment and expand production. As of now, Samsung's investment capital has reached over $7.5 billion (accounting for nearly 73% of the total FDI investment in the province) for projects in Thai Nguyen.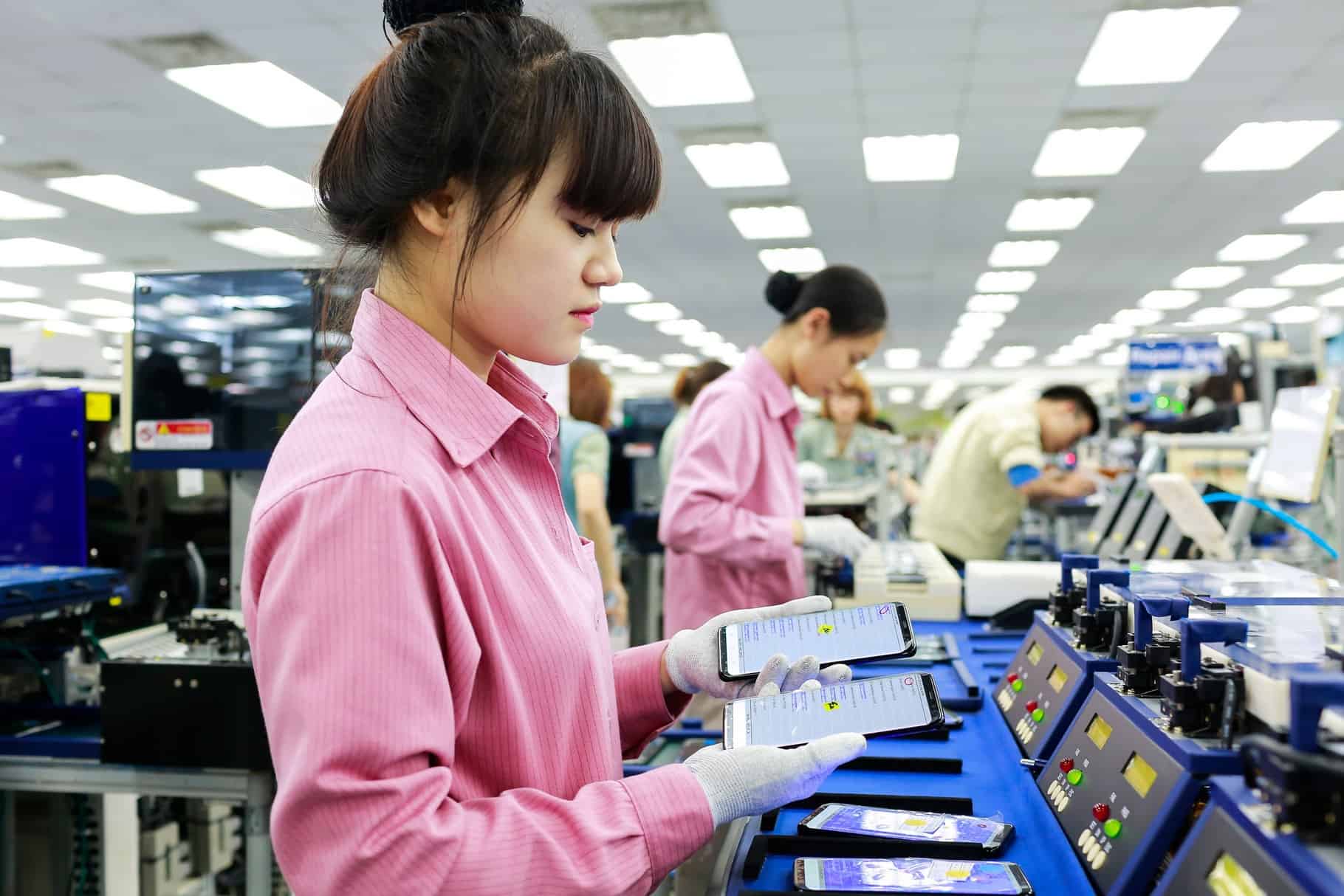 In 2022, Samsung's production and business results were outstanding, with export turnover reaching $65 billion, making a significant contribution to Vietnam's economic recovery and development. For the first time, Vietnam's total import-export turnover exceeded $700 billion.
Earlier in 2022, the People's Committee of Thai Nguyen province granted a Certificate of Registration of Investment Expansion for Samsung Electro-Mechanics Vietnam Project to Samsung Electro-Mechanics Vietnam Co., Ltd. (SEMV) with an additional capital of $920 million. Accordingly, the investment capital of Samsung Electro-Mechanics factory in Thai Nguyen increased from $1.35 billion to $2.27 billion.
The CFO of Samsung also stated that the corporation has called on its subsidiaries producing screens, electronic components, and more to continue investing in Vietnam in general and Thai Nguyen in particular in the coming time.
How did Samsung choose Thai Nguyen as its largest production base?
Amidst many other potential locations, why did Samsung "strike gold" and establish its largest manufacturing facility in Thai Nguyen, it was a question that has attracted the attention of many investors in recent years.
At an investment promotion conference in Thai Nguyen, Shim Won Hwan, CEO of Samsung Vietnam, said that the first factor contributing to the success of the company was the enthusiasm and attention of the provincial leadership. According to him, when considering investment locations, Samsung saw that the most distinctive feature of Thai Nguyen compared to other locations was the very positive and enthusiastic local government leadership.
"At that time, our office was located at the Bac Ninh factory, which had already been in operation. Then, the Thai Nguyen provincial leadership visited our office many times and expressed their desire to attract investment, showing such enthusiasm and positivity that I was convinced," recounted the CEO of Samsung Vietnam.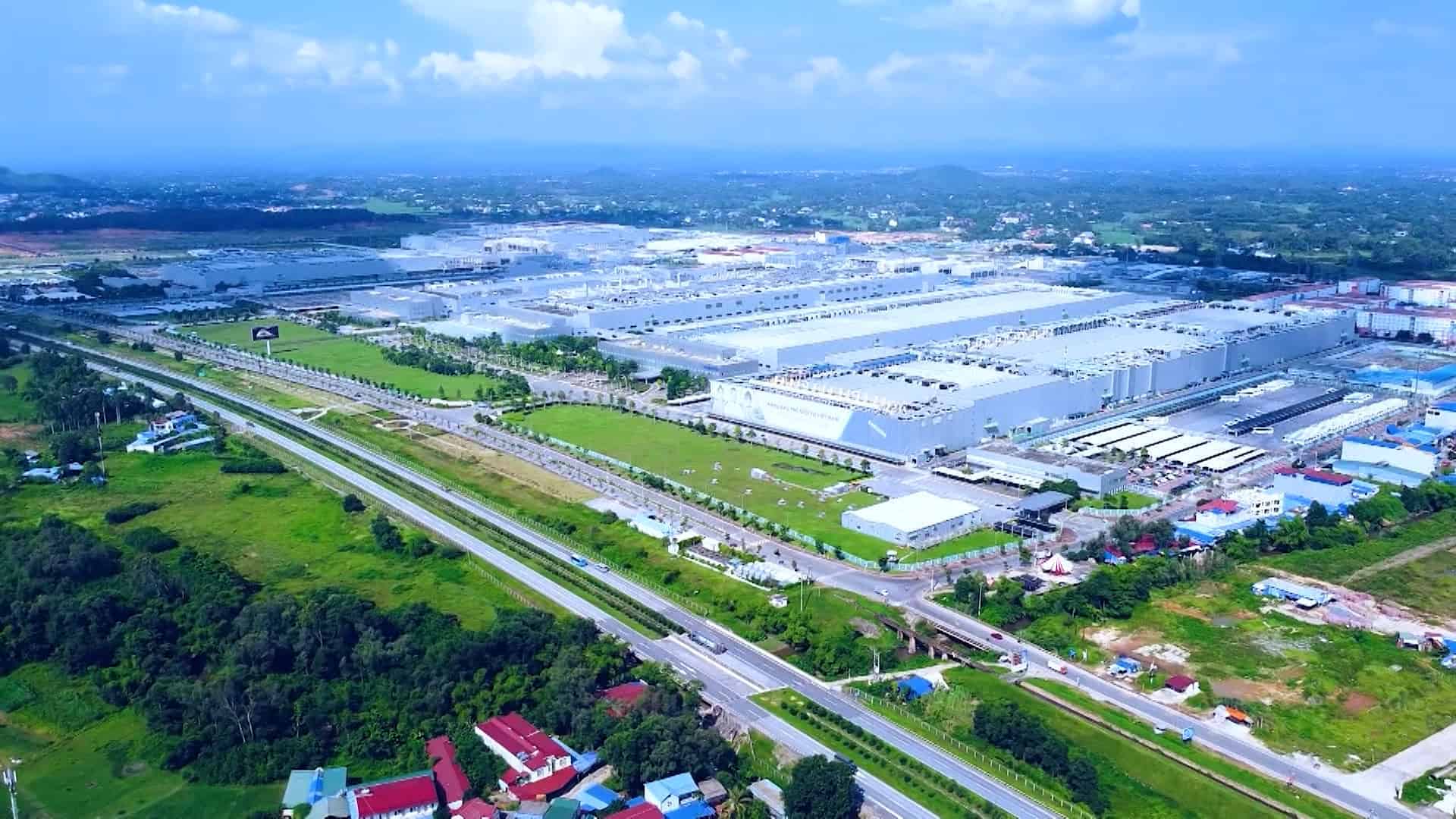 Immediately after the investment decision was made, Thai Nguyen province made great efforts to understand and support the business, providing favorable conditions in terms of land, labor, and infrastructure, as well as simplifying administrative procedures, according to Shim Won Hwan, General Director of Samsung Vietnam.
"As per our tradition, every quarter we have a mechanism for meetings between provincial leaders, Samsung leaders, and officials in charge to address difficulties and discuss cooperation plans," Shim Won Hwan said.
Regarding the determining factors, Shim Won Hwan evaluated Thai Nguyen's infrastructure as excellent.
"Especially for large global enterprises like ours, logistics infrastructure for raw materials and production is extremely important. Thai Nguyen is only 30 minutes away from Noi Bai Airport, and is connected to Hanoi by a highway, making it convenient for employees and transportation," he analyzed.
In addition, the electricity and water supply infrastructure for the projects were also highly rated by Samsung representatives, who considered it an advantage that Thai Nguyen had over other regions.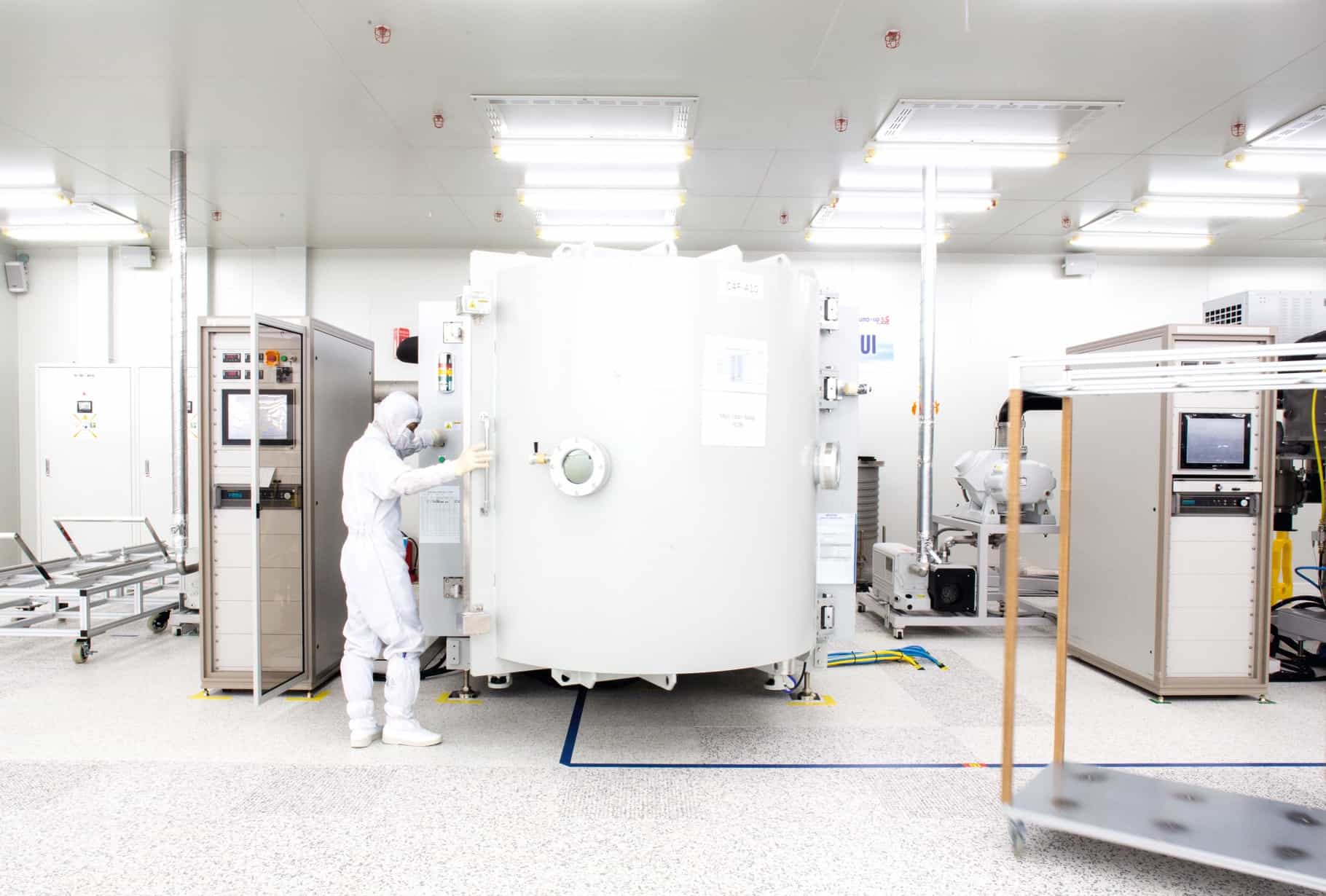 Assessing the factor of attracting labor, Shim Won Hwan stated that Thai Nguyen is located in the center of the northern region, making it convenient to supply labor from the locality and neighboring provinces. Moreover, there are 9 universities, 23 colleges, and 52 vocational training centers in Thai Nguyen, which is the birthplace of many excellent talents. For business operations, human resources are the most important factor, and Thai Nguyen is fortunate to have favorable conditions for this.
Samsung investors also highly appreciate the hospitality of the people in Thai Nguyen. "The people around the factory are always very kind and treat our young employees as their own grandchildren," Shim Won Hwan said. He believed that such kindness from the people of Thai Nguyen is a great encouragement and support for Samsung employees to work comfortably, and he is always grateful to them for that.
Samsung Thai Nguyen (SEVT) is the highest-earning plant in Vietnam for Samsung corporation, with revenues of around $28 billion, a 13% increase compared to 2021. SEVT's profit contribution to the leading South Korean technology corporation was about $2.1 billion last year.

Currently, SEVT is the largest smartphone manufacturing plant in the world for Samsung corporation. This year, Samsung in Thai Nguyen aims to achieve a growth rate of 5%.

Samsung has invested $18 billion in Vietnam and plans to increase it to $20 billion. According to Samsung Vice Chairman Han Jong-hee, the corporation has clear goals and will effectively implement projects, promoting research in artificial intelligence and big data.