Recently, Le Mont welcomed nearly 150 Chinese corporate delegates to visit and work on the industrial investment environment in Thai Nguyen. This is the second group of Chinese businesses to visit Le Mont in the past month.
Le Mont successfully organized an investment promotion event with the 2023 Chinese corporate delegation on Thursday, April 13th. The event attracted over 150 delegates, including representatives from the Department of Planning and Investment, BIDV Bank, Vietinbank, and other industry partners.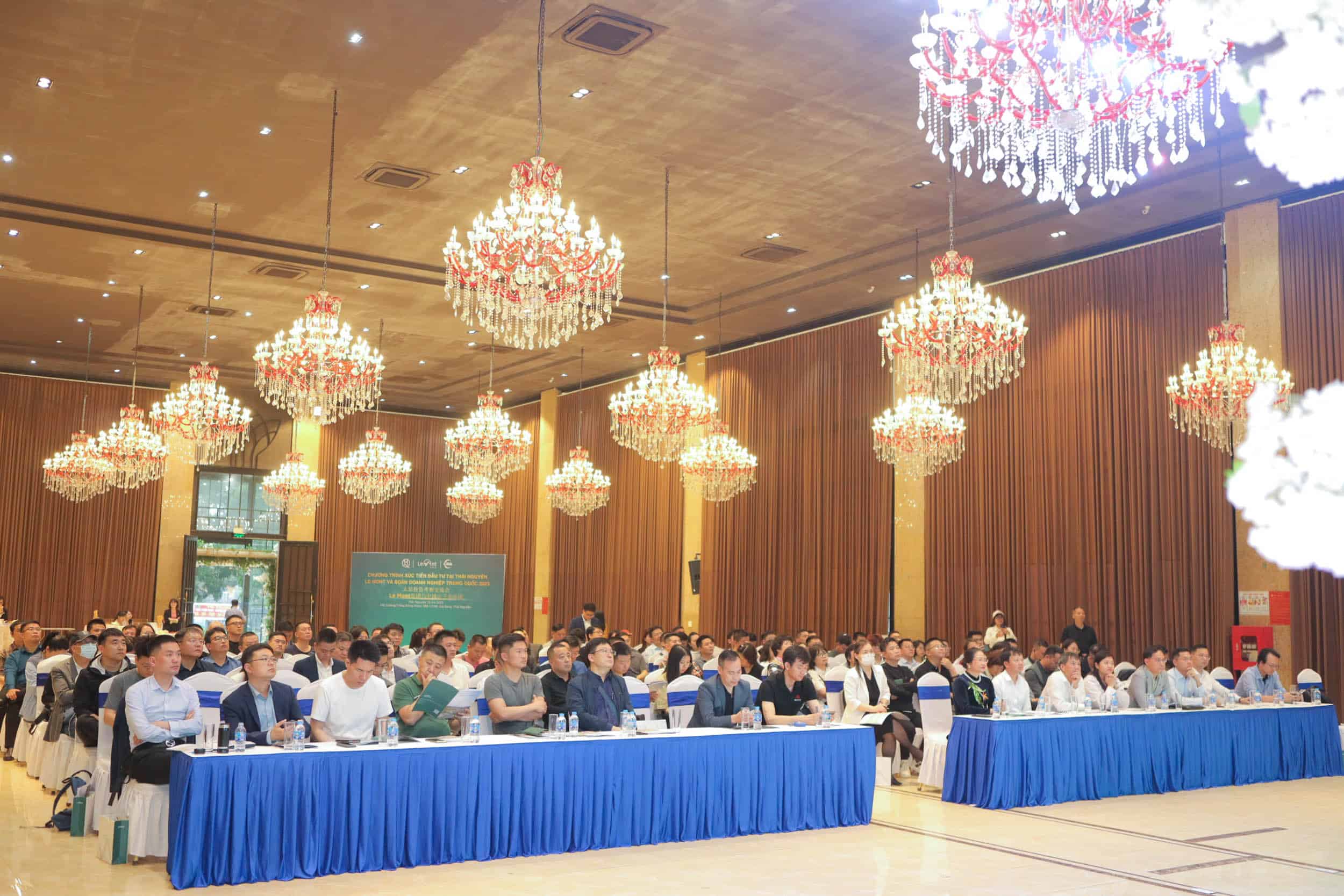 Topics related to investment in Thai Nguyen were discussed during the event, including industries that receive tax incentives, training and human resources development, and challenges related to transferring capital from China to Vietnam. Many investors expressed interest in potential investment opportunities and asked many questions to be answered in the discussion section of the event, making the event a networking opportunity for all and opening up prospects for future cooperation.
Speaking at the event, Mr. Nguyen Trong Hieu, Deputy Director of the Thai Nguyen Provincial Department of Planning and Investment, said that Thai Nguyen has favorable conditions for developing industry, and the province is ready to create the best conditions for administrative procedures, transportation infrastructure, and training human resources for businesses. Currently, Thai Nguyen province has 9 universities, 23 colleges, and 52 vocational training centers, providing a large workforce with good skills and foreign language proficiency to meet the needs of foreign businesses operating in the province.
Before Samsung's investment in 2013, foreign direct investment (FDI) projects in Thai Nguyen accounted for no more than 6 registered projects per year. Since Samsung's presence in Thai Nguyen, it has strongly attracted investors to the province. From 2013 to 2016, there were more than 20 new foreign direct investment projects registered each year. According to a report from Thai Nguyen, as of mid-2018, Samsung had over 90 new foreign direct investment suppliers registered in the Yen Binh Industrial Zone and Diem Thuy Industrial Zone, mainly in the electronic industry and electronic accessories such as headphones, screens, chargers, etc. It can be said that Samsung is one of the important factors in promoting the development of industry in Thai Nguyen. From there, foreign direct investment in Thai Nguyen continued to grow, with a cumulative registered investment value of $1.2 billion and 172 new projects as of the end of 2022.
In Thai Nguyen, foreign-invested enterprises mainly come from South Korea, Hong Kong, China, Singapore, and Vietnam. The manufacturing and supply chain industries include electronics, electronic components, metalworking, solar energy, electroplating, wood, and fashion. Among them, the electronics sector is the most concentrated industry.
In the event, Mr. Hoo Swee Loon – Deputy General Director of Le Mont Group also introduced the investors to the Le Mont Xuan Phuong industrial cluster. This is the focal point in the North and has close connections with many other provinces through a developed transportation network. Via Highway 07, it is easy to reach neighboring industrial zones in Thai Nguyen, Bac Ninh, and Bac Giang. This is the only toll-free highway in the North that connects to the Huu Nghi border gate in 2.5 hours and only 40 minutes to Noi Bai airport.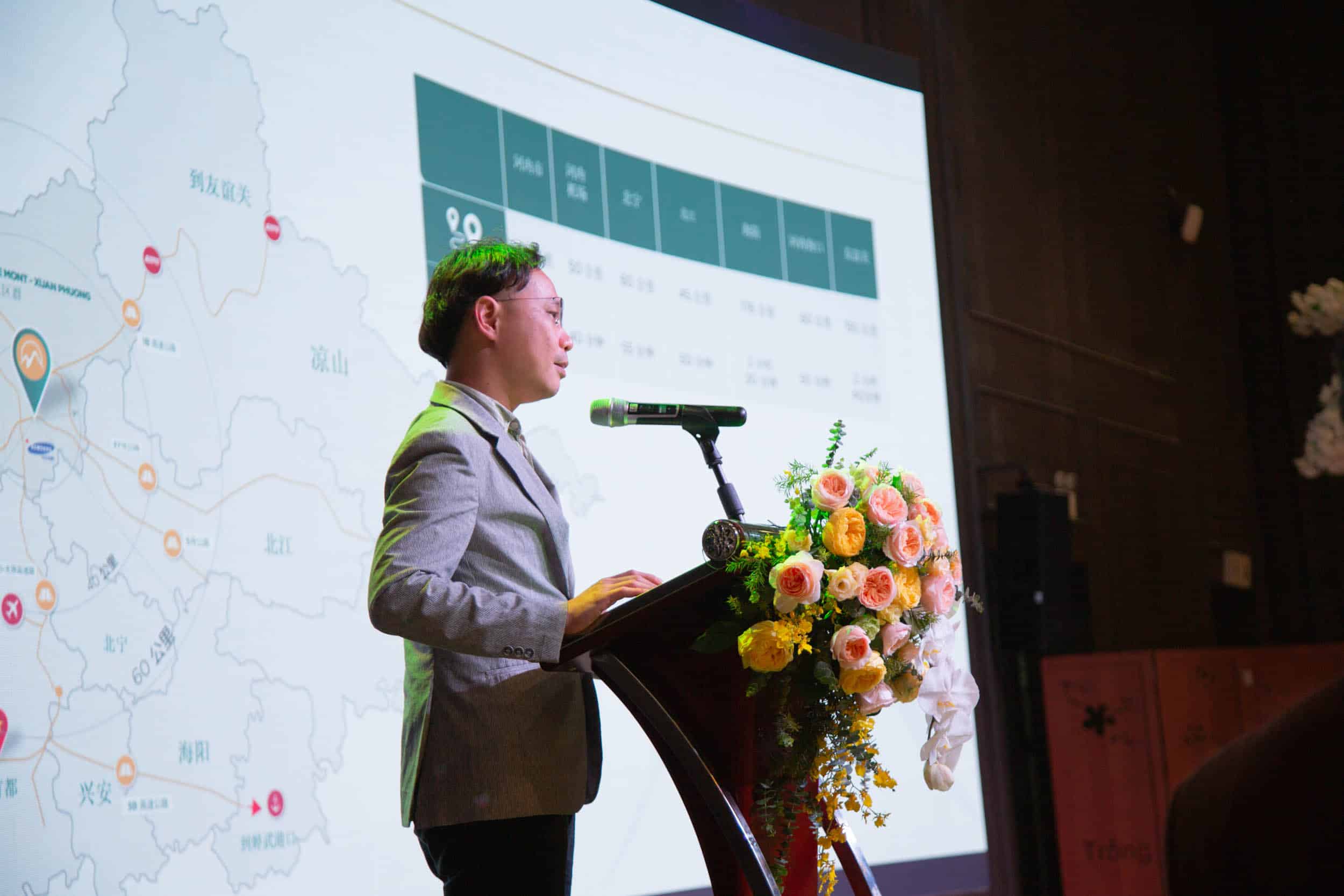 The surrounding industrial cluster is also equipped with modern and synchronized infrastructure, including schools, hospitals, shopping centers, and workers' housing. The Le Mont Xuan Phuong industrial cluster is only 8 km away from Samsung's largest factory in Vietnam located in Thai Nguyen.
The Le Mont Xuan Phuong industrial cluster provides complete infrastructure including international standard facilities such as electricity, roads, clean water, and telecommunications. In addition, Le Mont also provides services for leasing ready-built factories and modern warehouses, along with one-stop services such as business license registration, recruitment, etc.
With these advantages and potentials, Thai Nguyen in general and Le Mont in particular are ready to welcome international investors to develop industries in the province, aiming to build the most modern industrial city in the North of Vietnam in the coming years.